Barnard Dark Nebula Southern Milky Way Gallery: Object Locator Page

Copyright © 2010, by Dick Locke.
All Rights Reserved. Contact and Image Use Information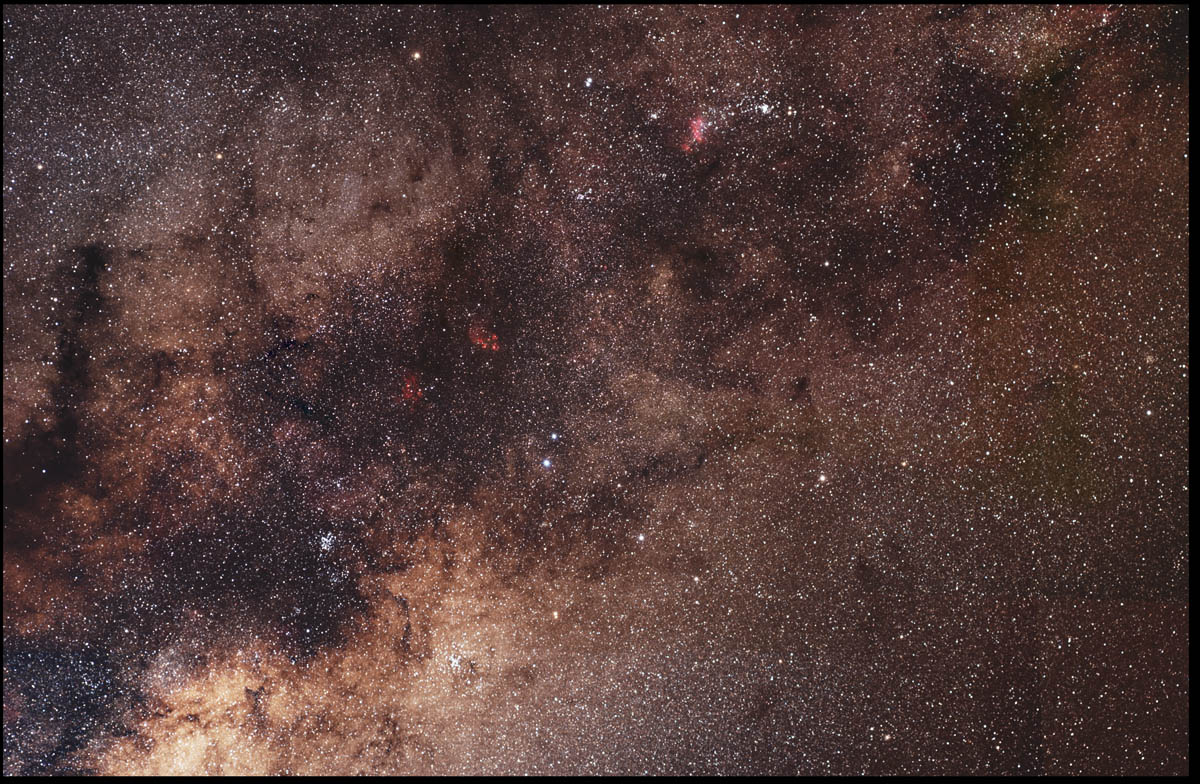 Barnard Object Locator - Mouseover
Check out the chart from "The Sky" astronomy software when you move your mouse over the picture. The blue boxes and numbers in red indicate Barnard dark nebula objects. The gold areas indicate larger objects. The purple circles are planetary nebula and the cyan objects are HII regions and the little star icons represent clusters. Details about the image are on the

Milky Way Mosaic Page and a number of objects are on the Dark Nebula Page. You can make out part of the Pipe Nebula, not labeled, on the far left.

Here's "The Sky" image by itself

Astronomy Pictures: Dick Locke's Astrophoto Gateway page....
Copyright © by Dick Locke. All Rights Reserved.
Contact and Image Use Information