Older: Moon and Planets
Older: Images of other objects in Scorpius
Older: NGC 6231


HAS Site pix indexed here

Moon Sets into the Trees, 3/8/2008 HAS Site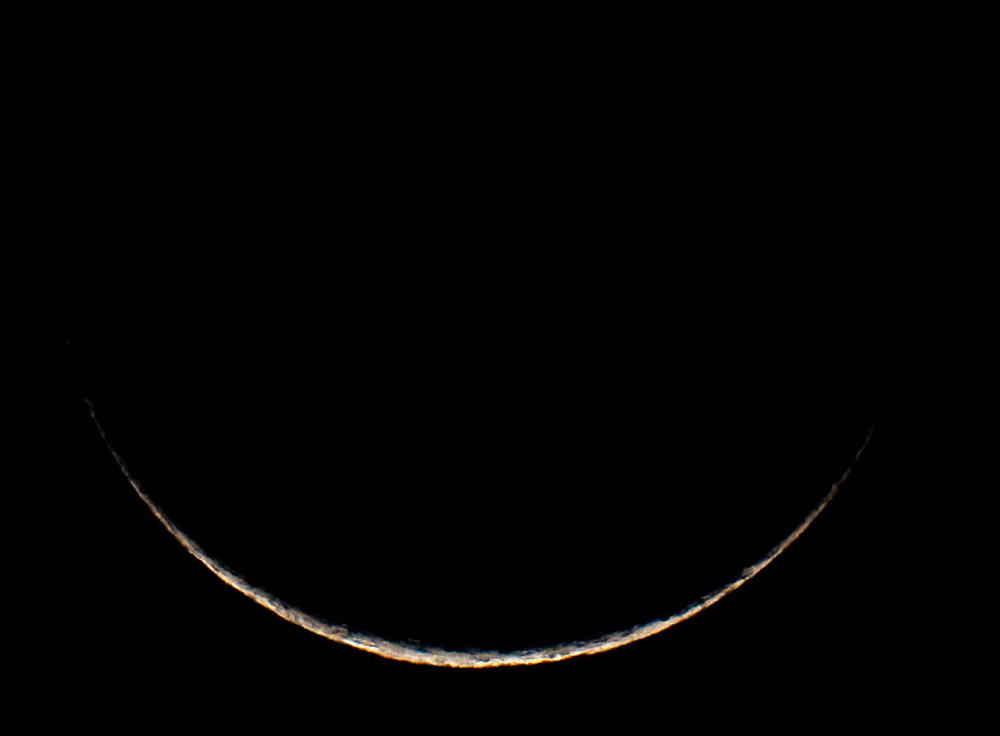 Same night, expose to show detail on the illuminated section.
"The Sky" says this is 2.4% illuminated, somewhere near 30 hours old.
All astronomy images: Canon EOS 20Da (unmodified), Takahashi TOA 130 (a 5" APO refractor) with the TAK flattener, guided with SBIG STV, Astro-Physics AP 900GTO mount. My current image processing workflow is here.
Astronomy Pictures: Dick Locke's Astrophoto Gateway page....
Copyright © 2008 Dick Locke. All Rights Reserved.
Contact and Image Use Information