HAS Site, September 2007

Images Copyright © 2007, Dick Locke.
All Rights Reserved. Contact and Image Use Information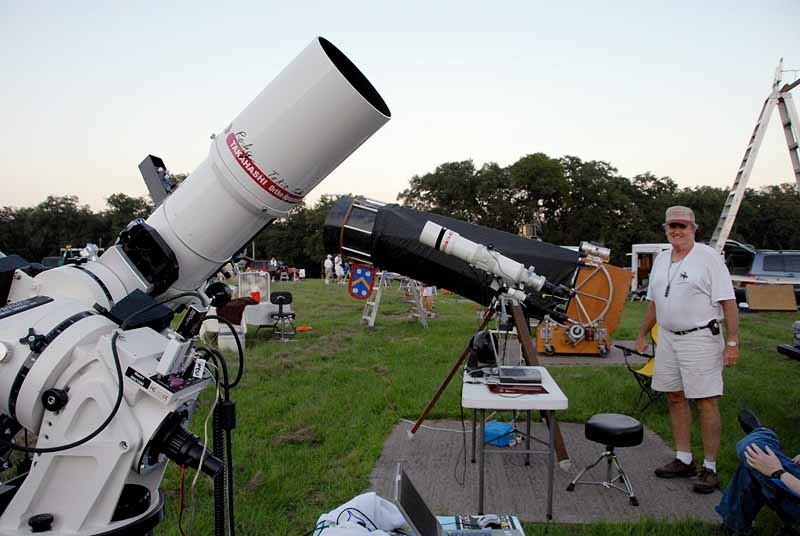 Dueling TOA 130's... Mine and Ken Miller's, HAS, 9/15/2007 at the annual picnic.
Be sure to scroll all the way down and see the lightning pictures.
All astronomy images: Canon EOS 20Da (unmodified), Takahashi TOA 130 (a 5" APO refractor) with the TAK flattener, guided with SBIG STV, Astro-Physics AP 900GTO mount. My current image processing workflow is here. Daylight, star trail, lightning, and bug images Nikon D200, Nikon 18-200 VR lens (trails & clouds), Nikon 105mm macro lens for bugs.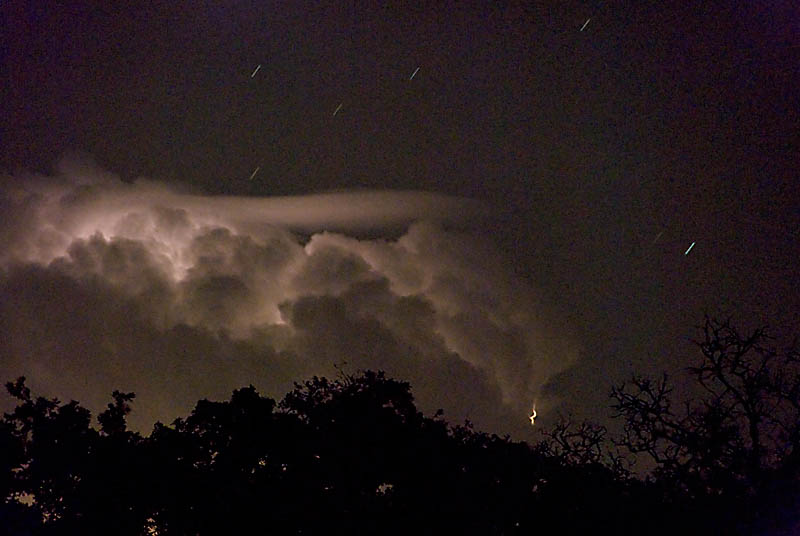 Astronomy Pictures: Dick Locke's Astrophoto Gateway page....
Copyright © 2007 Dick Locke. All Rights Reserved.
Contact and Image Use Information


Above/Left: Lightning off to the southeast as the "cold" front pushed through on Friday, 9/14/2007. There were some spectacular flashes. I wish I would have paid attention to them sooner but I was focused on getting ready for imaging. See below for a wider view with a bit of lightning.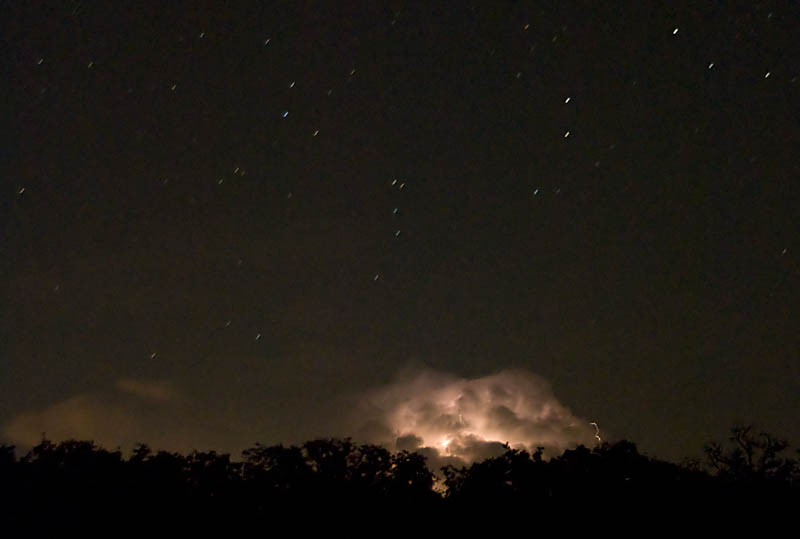 Lightning and star trails
The lightning off the the southeast didn't cause much of an issue with my astrophotography, and things quieted down a couple hours after dark on Friday night.