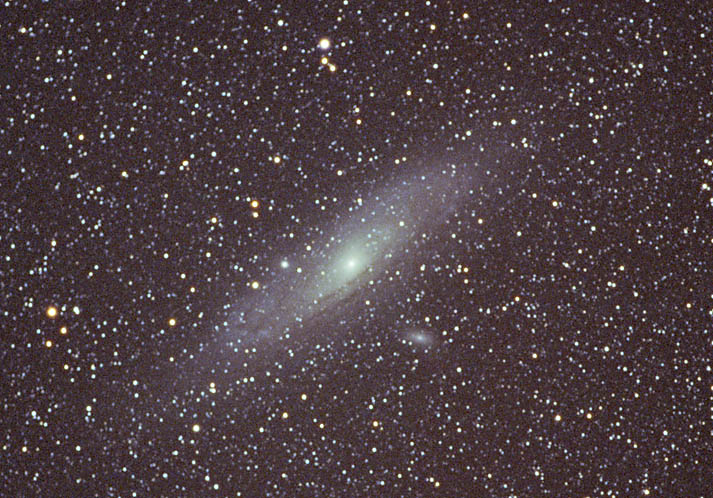 M31, Andromeda Galaxy

This is the Andromeda Galaxy, the most distant object in the universe that can be seen with the naked eye.

Davis Mountains, TX, November 22, 2000, 9:30 to 9:50 p.m.
Photo by Dick Locke
20 minute guided exposure
Losmandy GM-8, Camera mounted using DSBS system
Nikon F2 camera & 180mm ED f2.8 lens @f2.8
Kodak PJ 400 film
Negative Scan, Minolta Scan Dual, Processed in Photoshop -- I did some contrast stretching by doing successive stretches
with a feather color selection of the bright areas.
Copyright © 2000- 2003 Dick Locke. All Rights Reserved. Send email if interested in using images found on this website.
You can reach me by e-mail at: Dick Locke <rlocke1@houston.rr.com> Click Here to email Dick.


hits since 6/13/2003 update.