See the New TOA 130 Setup Here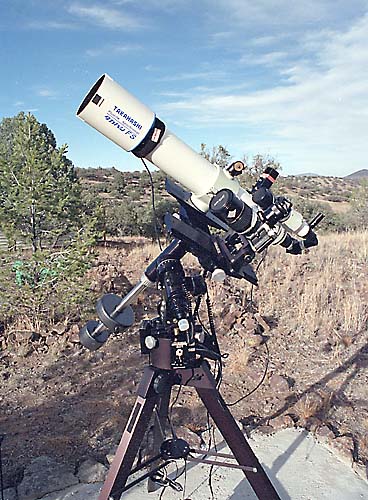 (old) Scope & Camera
This is a shot of my telescope, mount, and camera setup. I'm using the Losmandy DSBS plate which allows two other plates to be mounted side saddle. The Takahashi FS-102 refractor is mounted on the far side, and the Losmandy DCM2 camera mount is attached to the near plate. A Nikon F2 camera with a right-angle finder and 180mm lens is attached, ready for action.
Davis Mountains, TX, November 2000
Photo by Dick Locke

Return to Astro Photo Index
p
Copyright © 2000- 2005 Dick Locke. All Rights Reserved. Contact and Image Use Information


hits since 6/13/2003 update.