Beautiful Night @ Sammy Neal's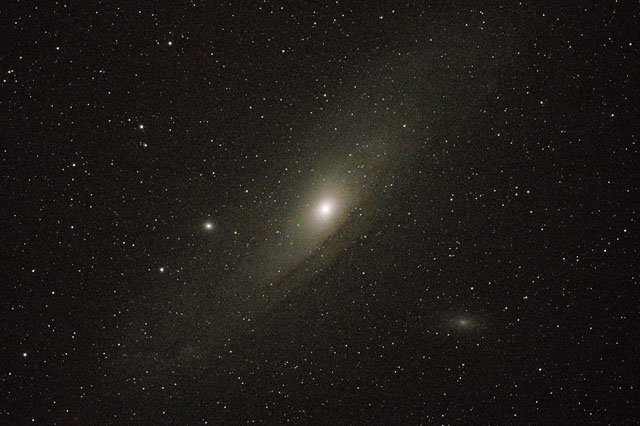 Nikon D100. M31, the Andromeda Galaxy. See M31 (WIP) for a better image, but I am really amazed at the detail in this 138 second exposure, with very limited processing in Photoshop.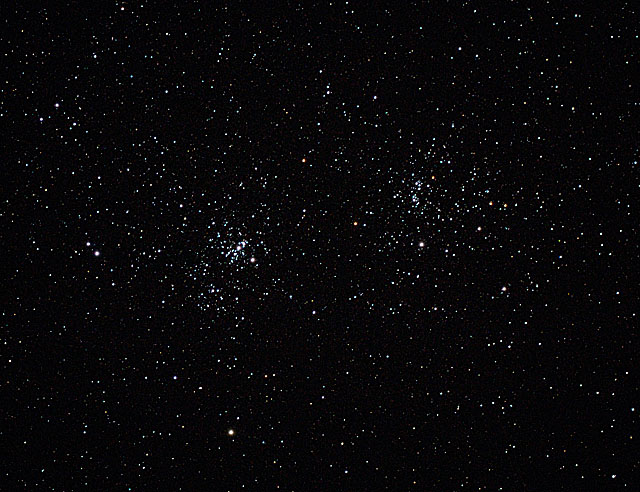 Double Cluster. I'm glad Paul asked me to shoot this one. 91 seconds. The D100 picked up the red color of some of the stars in the region. Compare with Double Cluster @ 180mm and Double Cluster from NHAC Neal Site.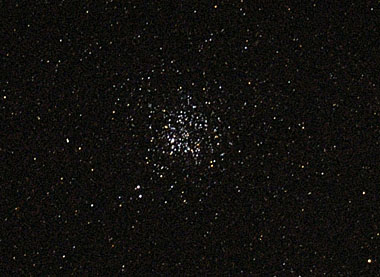 M11, small crop, minor adjustments in Photoshop.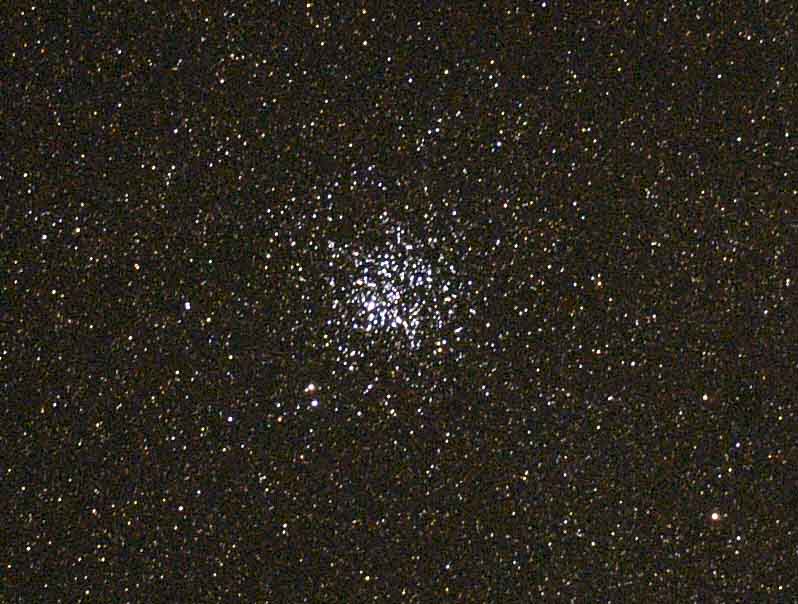 M11, Crop, 144 sec. exposure. This is straight out of the camera, cropped at full resolution and saved as a (low rez) .jpg.

These images via Nikon D100 DSLR, noise reduction on, 10/18/03
STV autoguider using ST80 guide scope
Losmandy GM-11
Tak FS-102 prime focus with reducer at 610mm focal length, f5.9
See Nikon D100 Moonset for... Moonsets!
See Nikon D100 Astronomy Images for some close-ups of the moon.
Astronomy Pictures: Dick Locke's Astrophoto Gateway page....
Images Copyright © 2003, Dick Locke. All Rights Reserved.
Contact and Image Use Information