This is my earliest attempt at M31 at prime focus.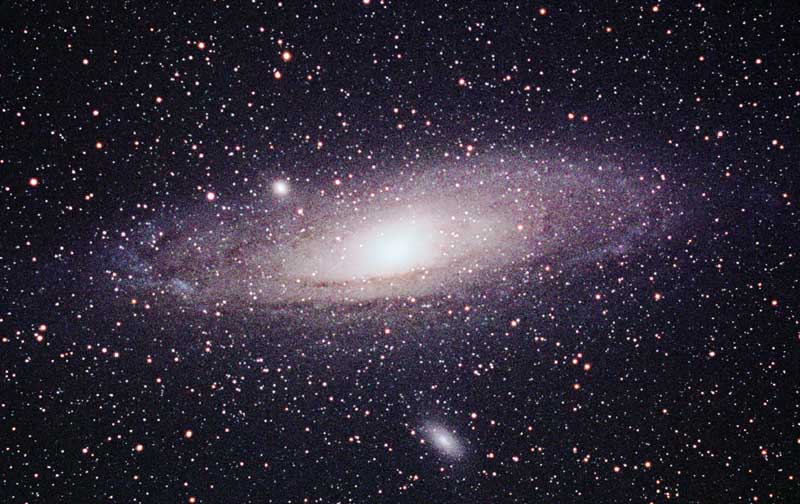 M31, Andromeda Galaxy
The Andromeda galaxy can be seen as a hazy patch with the naked eye from a dark site. It is easily visible with binoculars. In
fact, it is too large to fit into the largest field of view of many telescopes, so it is best appreciated with binoculars. M31 is over
2,000,000 light years away, and is the nearest major galaxy to our own "Milky Way." Below M31 is another, much smaller galaxy, M110. M32 is another galaxy shown in this shot; it is located just above and to the left of M31.
Starry Nights B&B, Wimberly TX, October, 2001
Photo by Dick Locke
60 minute exposure, STV autoguider using ST80 guide scope
Losmandy GM-11
Tak FS-102 prime focus with reducer at 610mm focal length, f5.9
Kodak LE 400 film, OM1n camera
Negative Scan, Nikon Coolscan IV ED, Processed in Photoshop
Copyright © 2000- 2003 Dick Locke. All Rights Reserved.
Contact and Image Use Information


hits since 6/13/2003 update.