NHAC Mars Party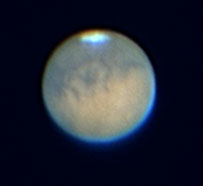 NHAC Member Terry Angelich's Mars
From Terry: This image was taken with the 14.5 DOB riding on the Johnsonian Platform operating at f11.6 using the UToCam Pro around 2:30 am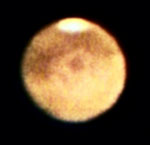 Dick Locke's Mars (from my driveway)
My best effort that night, about two hours before Terry's shot. You can see the effect of the planet's rotation. I've "mirror imaged" this from my normal orientation to get in synch with Terry's image. Early morning, 8/24/03. See Mars 2003 for more (better!) shots.
Pictures from the 8/23/03 Mars Party. We headed home early to help assure clear skies for all!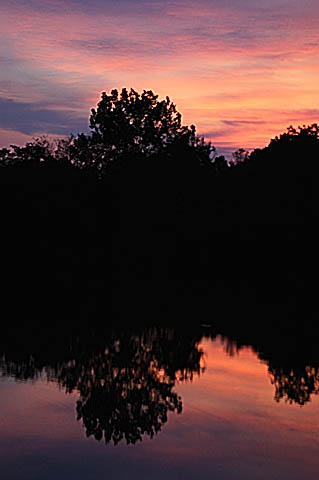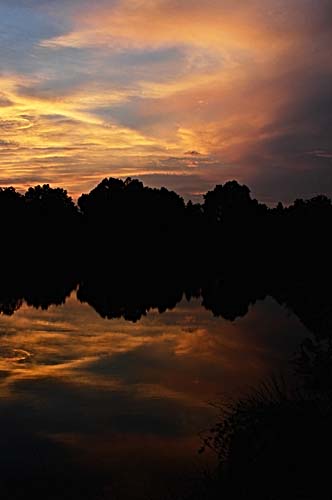 Calm Sunset (left or above). Bisect Sunset (right or below)
Paul doesn't like cloud pictures from star parties... Sorry, Paul!
All images on this page: Nikon D100 with Tokina AT-X 28-70 f2.8 zoom lens. If anyone's interested in exposure or focal length data contact me at the link at the bottom of the page.
Astronomy Pictures: Dick Locke's Astrophoto Gateway page....
Copyright © 2004 Dick Locke. All Rights Reserved.
Contact and Image Use Information