Houston Astros Pictures
All images on this web page Copyright © 2004 & 2009 by Dick Locke. All Rights Reserved. Contact and Image Use Information
Former president George Bush was at the 2004 game, click to see those pictures.

Astros Stadium View
6/11/2009 vs. the Cubs. Astros won in extra innings at Minute Maid Park in downtown Houston. This was from the WM box, very nice... They keep the roof on the stadium, thankfully, during the brutally hot Houston summer.

The Lineups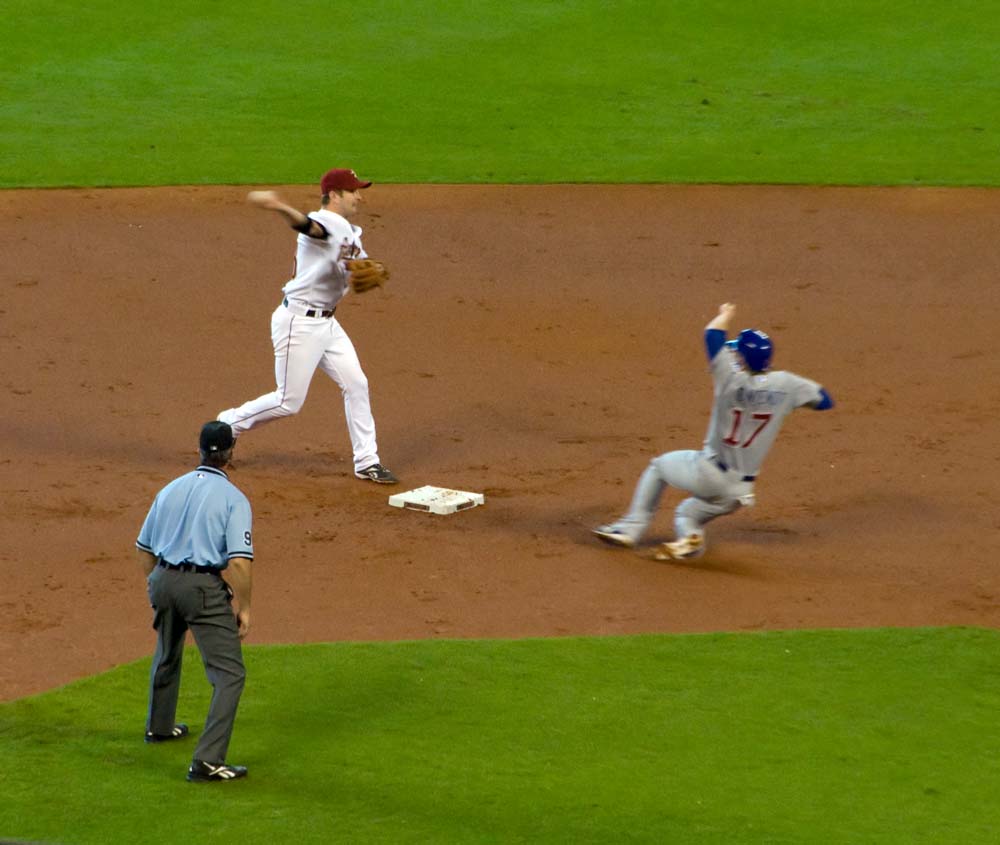 The front end of a DP
Jeff Keppinger, playing second in this game, has plenty of time for the double play as Cubbie Mike Fontenout tries in vain to bother the throw.

A Split Second Earlier
Nice form!

The Pitch Is on the Way
That's the end of the 2009 shots.
Below: pictures from the Houston Astros vs. Milwaukee Brewers baseball game on April 16, 2004.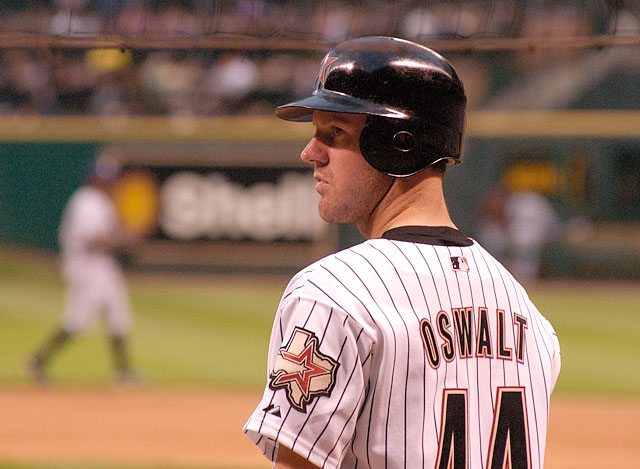 Roy Oswalt pitched a shutout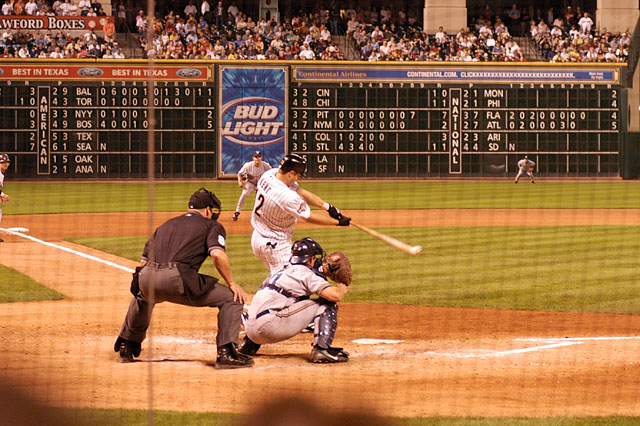 Kent Connects
(Unfortunately, he hit into a double play. Check out the ball on the bat!)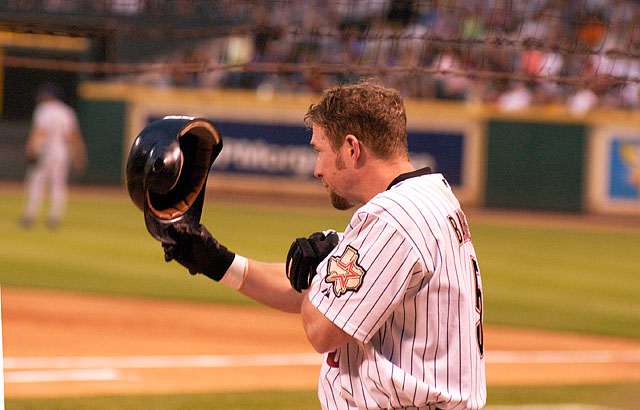 Jeff Bagwell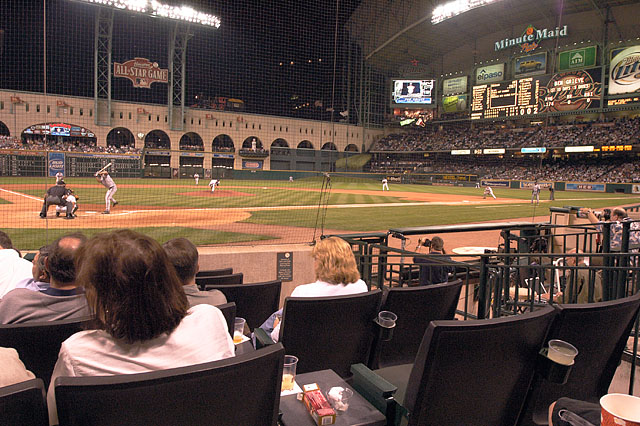 View from the seats behind home plate.
Pretty good view! Check out the train on top of the wall in left center field. See a larger picture below.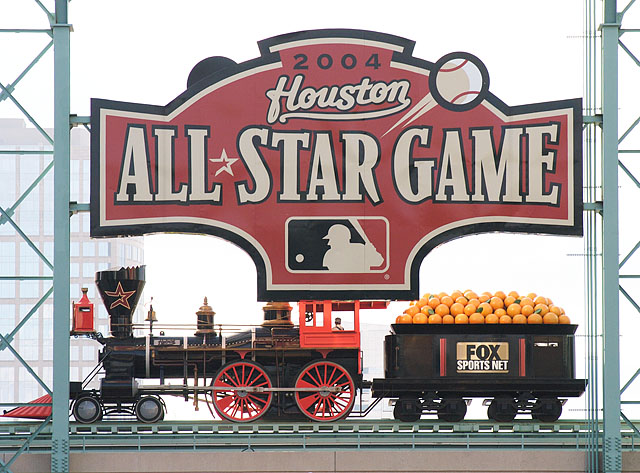 All images on this web page Copyright © 2004, 2009, Dick Locke. All Rights Reserved. Contact and Image Use Information