Cygnus Area Image Index (Pictures of Objects in the Cygnus Area)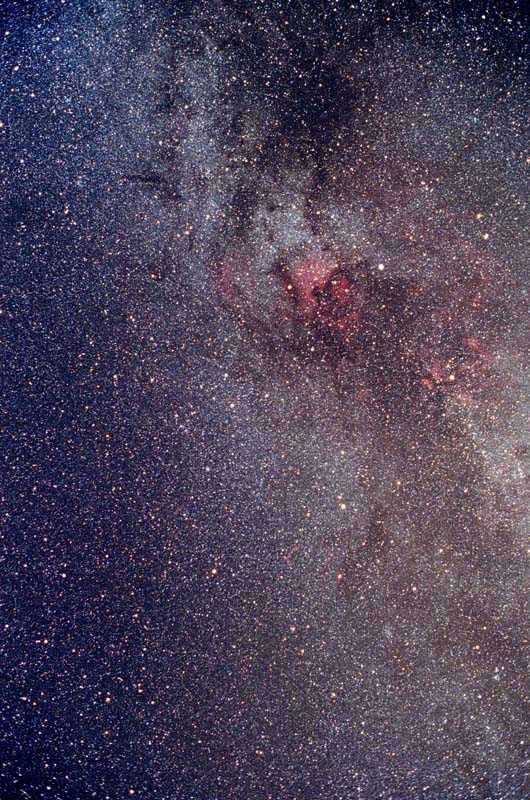 North American Nebula, Cygnus
This is a "normal" camera lens shot of the NA Nebula & Northern Cygnus area. The Milky Way runs from the lower right to the upper left. The Veil Nebula shows faintly in the lower middle. There are a variety of dark nebulae visible as well.
Davis Mountains, TX, November ??, 2000
Photo by Dick Locke
10 minute unguided exposure
Losmandy GM-8, camera mounted to telescope via ballhead
Pentax K-1000 Camera, Kodak PJ 400 film
Negative Scan, Minolta Scan Dual, Processed in Photoshop


Crescent Nebula Image, NGC 6888, Cygnus
Copyright © 2000- 2003 Dick Locke. All Rights Reserved.
Contact and Image Use Information


hits since 10/17/2005 update.