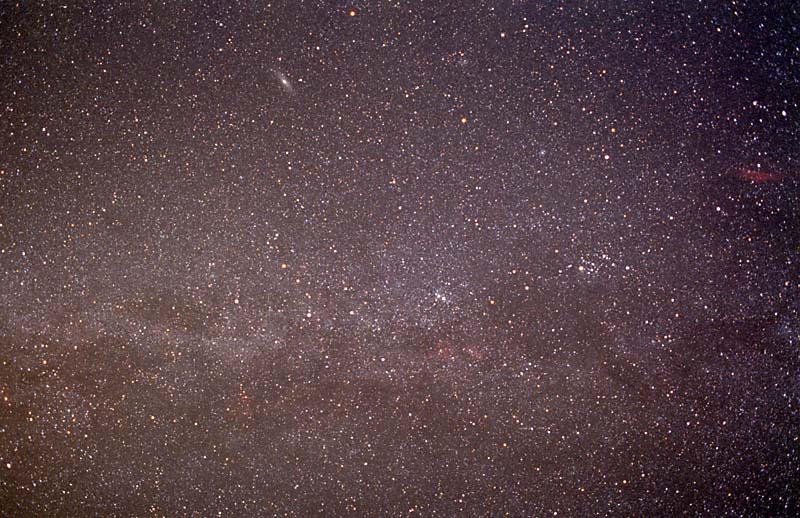 Cassiopeia Area, wide angle

Notes: This shot includes the Cassiopeia area of the Milky Way. The California Nebula is on the extreme right. The Andromeda galaxy, M31, is on the upper middle. The Milky way runs horizontally in this shot. More to come.

Davis Mountains, TX,
November XX,, 2000
Photo by Dick Locke
20 minute exposure (? guiding)
Piggyback on Losmandy GM-8
Olympus OM-?n, 28 mm Olympus f2.8 MC lens @ f4.0
Kodak Royal Gold 400 film
Negative Scan, Minolta Scan Dual
Processed in Photoshop
Copyright © 2000- 2003 Dick Locke. All Rights Reserved. Send email if interested in using images found on this website.
You can reach me by e-mail at: Dick Locke <rlocke1@houston.rr.com> Click Here to email Dick.


hits since 6/13/2003 update.