M81 and M82 Galaxy - Chart with Mouseover, by Dick Locke
All images on this web site Copyright © 1998-2006, Dick Locke. All Rights Reserved. Contact and Image Use Information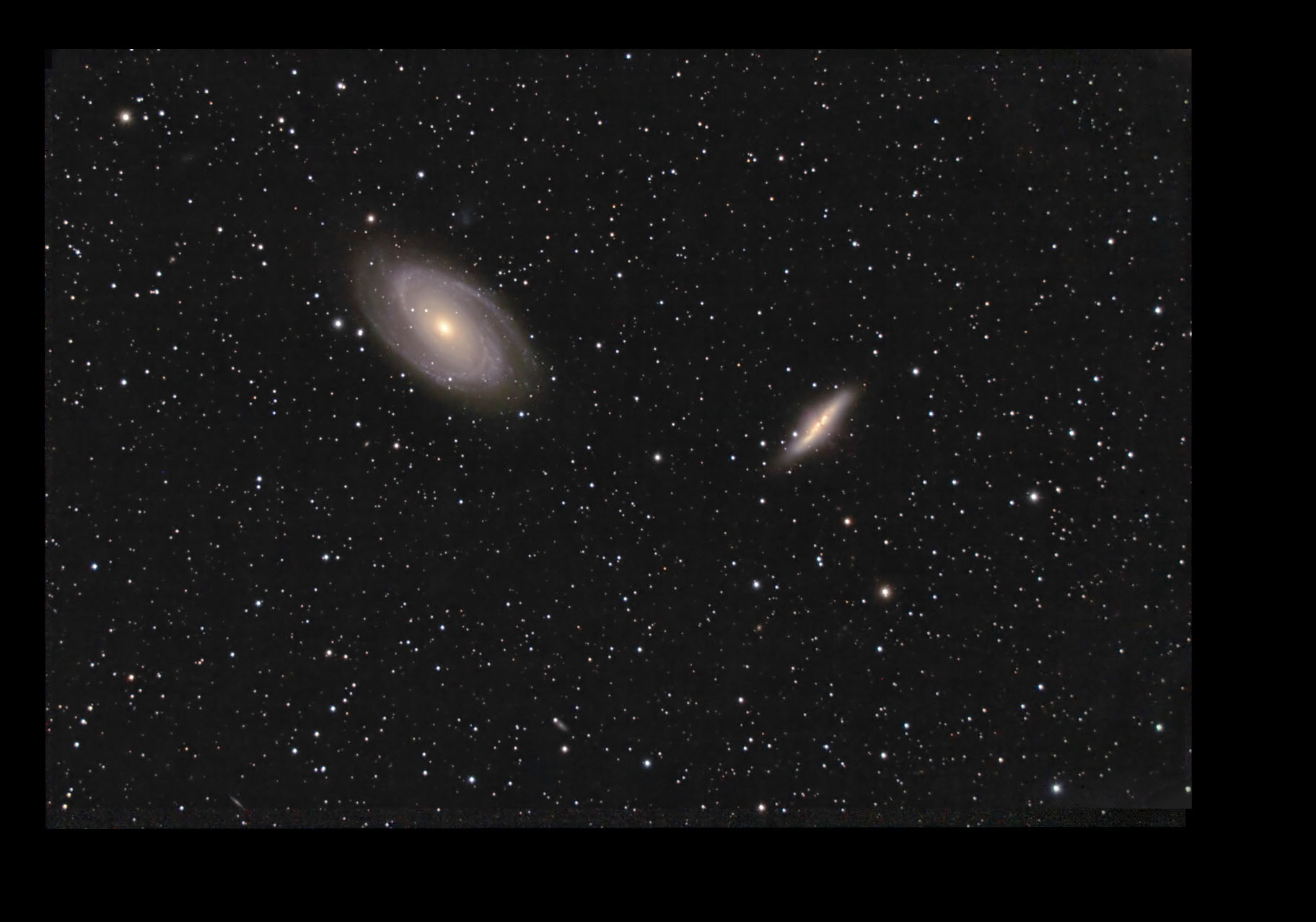 Two galaxies in Ursa Major, roughly 11 million light years away from earth. This page shows an overlay of this part of the sky from "The Sky" version 6. When you hold your mouse over the image, The Sky overlays. Move the mouse off the image, and my shot shows up.
The chart shows galaxies from both the PGC (Peculiar Galaxy Catalog) and the UGC (Uppsala Galaxy Catalog). The designations and listed magnitudes (how bright they are) are shown.
Copyright © 1998-2006, Dick Locke. All Rights Reserved.
Contact and Image Use Information