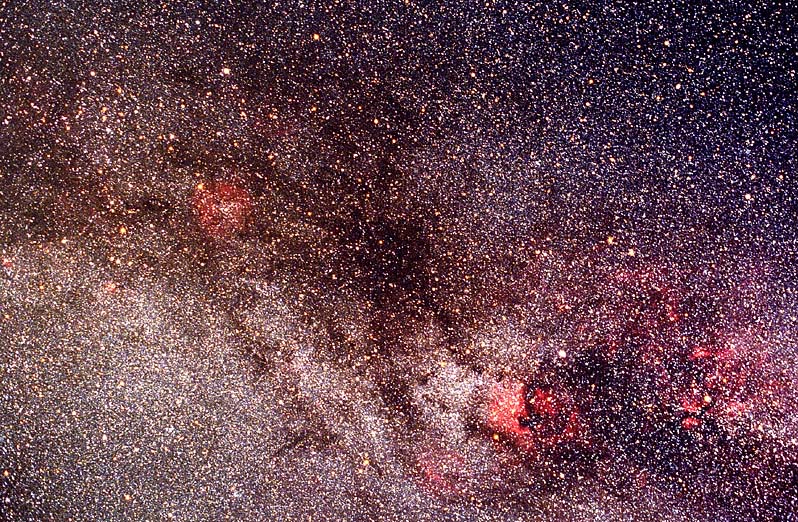 Gamma Cygni Region, North American Nebula, IC 1396
Davis Mountains, TX, May 30, 2000
Photo by Dick Locke
15 minute exposure (unguided)
Piggyback on Losmandy GM-8
Pentax K1000, 50mm f1.4 lens at f2.5
Kodak PJ-400
Negative Scan, Minolta Scan Dual
Processed in Photoshop
Notes: There's quite a bit of nebulosity in the area of the star Sadr (aka Gamma Cygni) on the lower right. The North American Nebula is prominent in the lower area right of center. Deneb is the bright star to the upper right of the N. A. Neb. To the left of center you can see IC 1396, an large, circular, reddish area that looks a bit like a flower. This object is described as a "cluster plus nebulosity." Click the links below for more NA Nebula images.
All images on this web site Copyright © 1998-2005, Dick Locke. All Rights Reserved. Contact and Image Use Information


hits since 6/13/2003 update.