Astrophotography Noise Comparison:
Canon EOS D20a, Nikon D100

All images and content on this web site Copyright © 2005 Dick Locke.
All Rights Reserved. Contact and Image Use Information
Here is the Antennae Galaxy noise comparison: The impact of stacking.
I'm a long time Nikon user, and have taken some good astronomy shots with a Nikon D100. However, I'm moving to a Canon EOS D20a for astrophotography. This shows one of the reasons: superior noise characteristics! Here's my 20Da First Light pix.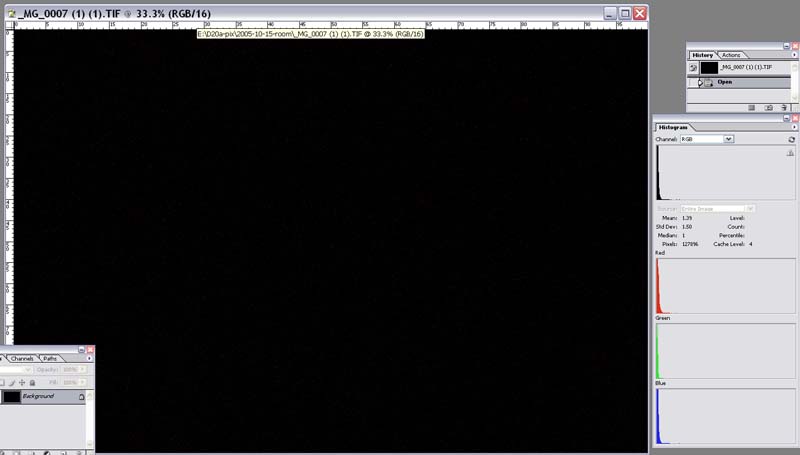 Canon EOS D20a dark frame, 8 minutes, ISO 800, no noise reduction, room temperature (~76 degrees F). Notice the histogram is bunched is pretty tight to the left. Std Dev. is very low.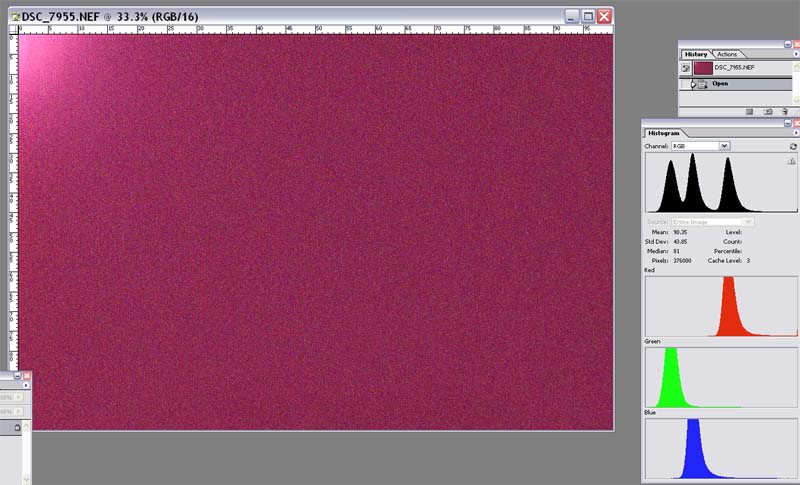 Same as above, with Nikon D100. Notice the red histogram! Ouch.. Std. Dev is high.
I should note that both images were shot raw and converted straight into photoshop with no changes. The D100 is on the "cloudy -3" setting.
Copyright © 2005, Dick Locke. All Rights Reserved.
Contact and Image Use Information