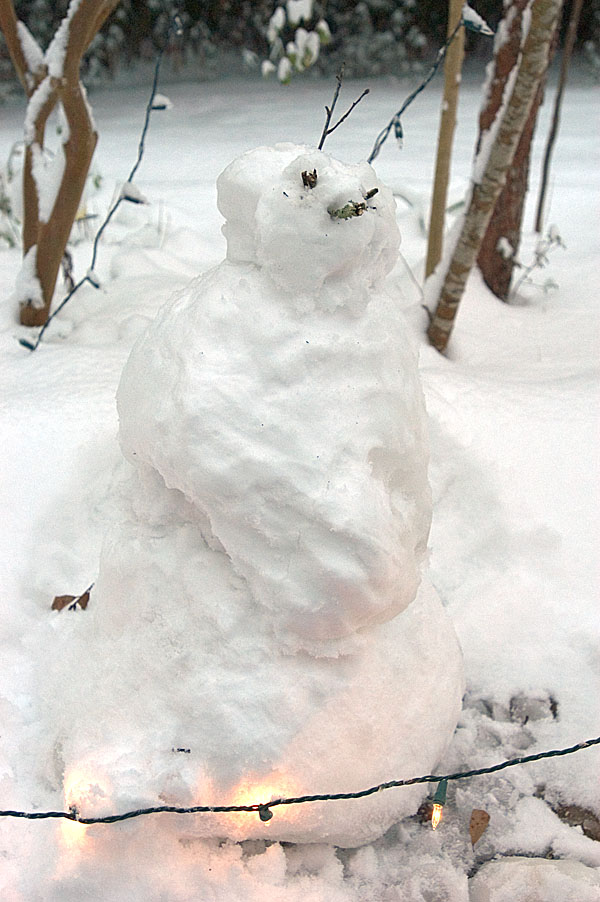 Awesome Snowman by Shirley and Madeline!
Christmas Snow, 2004, Clute Texas

Front of the House, Christmas Day, before sunrise. 1/2 sec.
I was there! I was staying at my in-laws' place in Clute,TX. It snows about once every 15 years here, and this was by far the biggest in the 27 years my in laws have lived here. Galveston got 4", Angleton 6", Brazoria 13" according to NWS. I measured 5".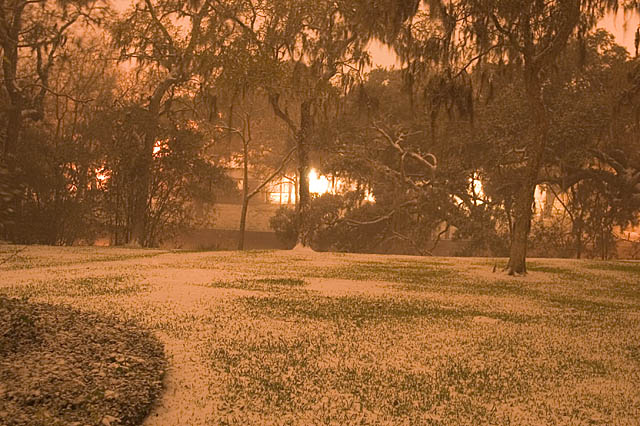 Late Christmas Eve, 2004
Looking out the back of the house, 15 minutes before midnight on Christmas Eve.

View to the left driveway. Aren't the lights cool? ~1 sec.


Alien House

Check out the different colors of light. Do you know why the lights on the right are green? Above: Nikon D100, 18 sec., Nikon 17-35mm f2.8 lens at 17mm, ISO 250 setting. Mounted on a tripod, obviously.


Normal House. This & next pictures before sunup on Christmas morning 2004.

Dawn, Christmas Morning: This is south of Houston TX, a very rare Christmas snowfall.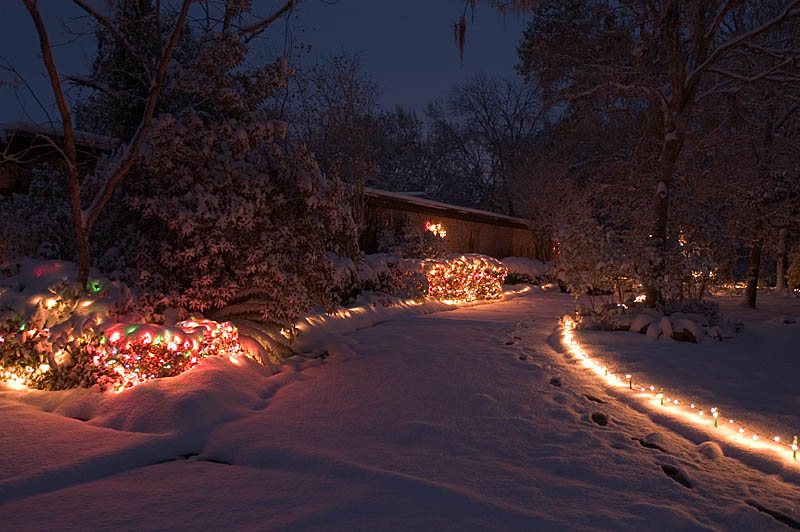 Nice Lights!
Nice composition if I do say so. This was shot with a wide angle zoom lens & a tripod for a sharp, long exposure. It also has a warm tone around the house, with a contrasting cool tone above the house. It is one I'd turn in for a class, that type of thing.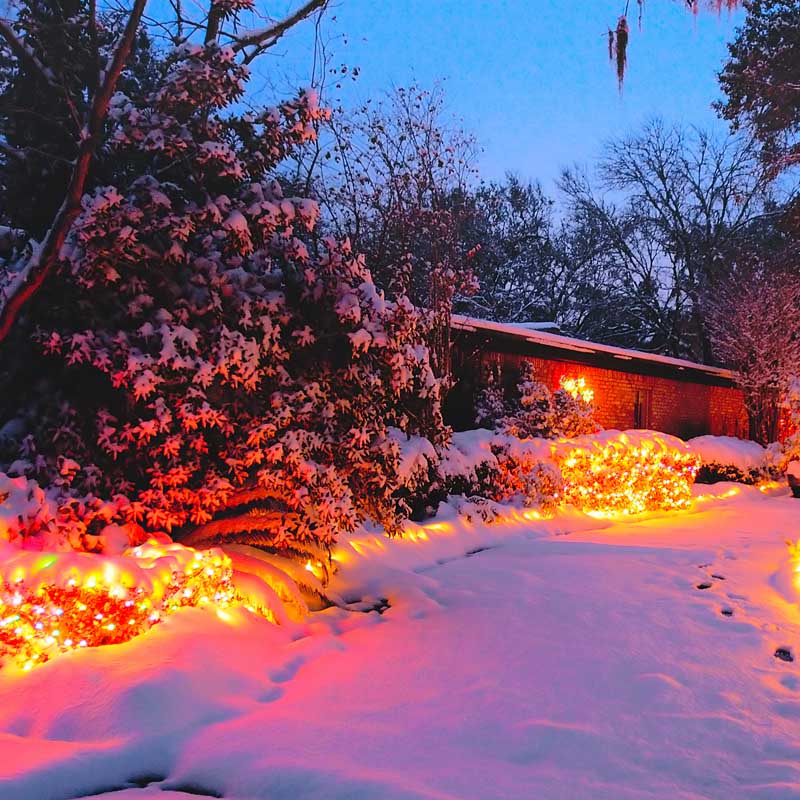 Extra Colorful Christmas Lights


5 Inches measured outside the front door

Merry Christmas Tree Cluster 2008
More info on the Christmas Tree Cluster & Cone Nebula Area image above is here.
2004 Family Pix XMAS: (more snow pix)