2005 Texas Wildflowers Page 3
All images on this web site Copyright © 1998-2005, Dick Locke. All Rights Reserved. Contact and Image Use Information
Still more thistle. This page shows a plant going to seed.

Like Down off a Thistle...

Some additional images below...
Pictures shot roadside in Dolen, Texas, April 2005. This year (as of 4/05) has not been that good for wildflowers near The Woodlands. I saw these thistles growing along the road as traveled to the North Houston Astronomy Club's dark sky site for some astronomy photography.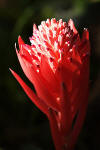 Here's my main Flower Page
Bee Close-Ups (Wasp, Robber Bee, Mud Dauber) Pictures Images
Wildflower & Fort McKavett Photos
Images Copyright © 2005 Dick Locke. All Rights Reserved.
Contact and Image Use Information