2005 Family Pix: High Over The Woodlands
All images on this web site Copyright © 1998-2004, Dick Locke. All Rights Reserved. Contact and Image Use Information
2005: More Scenic Pictures High Over The Woodlands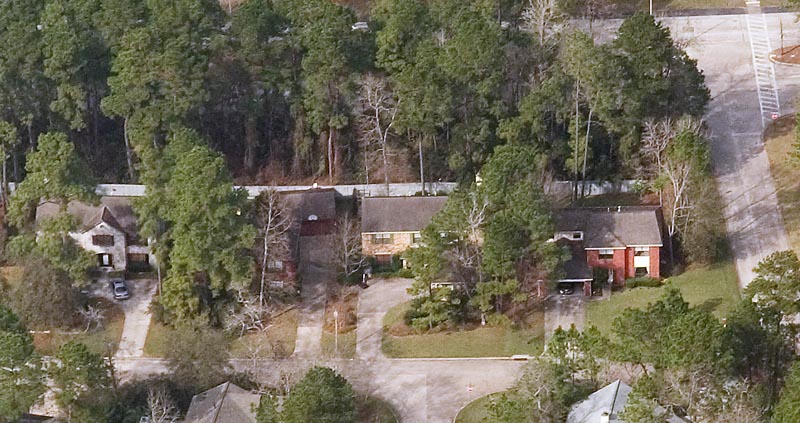 Looking Down on the House!


Here's the full frame of the shot


High resolution shot, cropped. We're the 3rd house from the right with the basketball goal on the garage.


Still higher resolution of above


Madeline co-piloted the flight.


Safely on the Ground!
This images capture from an airplane piloted by our friend Bob Stabile.
Copyright © 2004 Dick Locke. All Rights Reserved. Send email if interested in using images found on this website.
You can reach me by e-mail at: Dick Locke <rlocke1@houston.rr.com> Click Here to email Dick.