California Animal Pictures: Starfish, Anemones, Crabs
All images on this web page Copyright © 2004, Dick Locke. All Rights Reserved. Contact and Image Use Information
July 2004 Travel Photos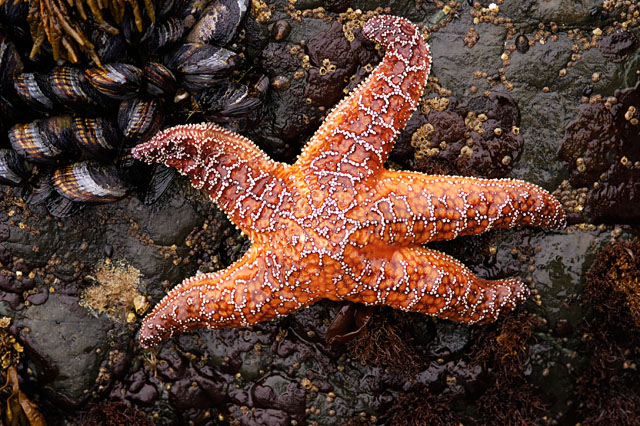 Running Starfish
Doesn't this guy look like he's running or jumping away from the mussels (or whatever the shellfish are)?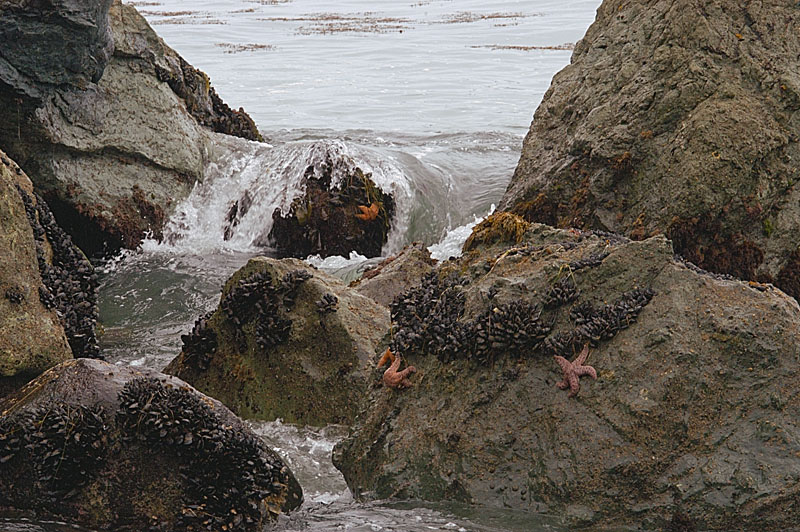 Starfish at Low Tide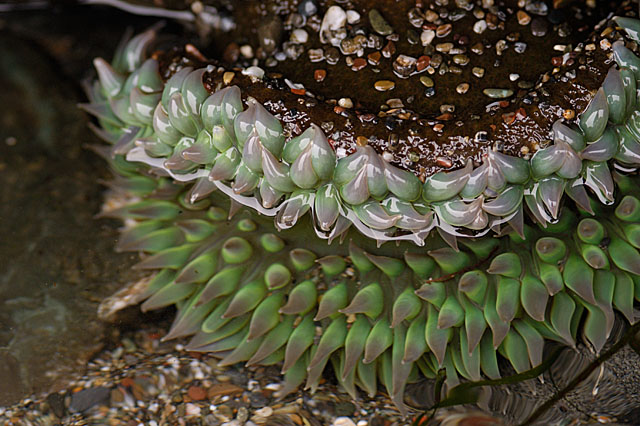 Sea Anemone
Sea Anemones are members of the invertebrate order Actiniaria (class Anthozoa, phylum Cnidaria). The are primarily sedentary marine animals resembling flowers. Nematocysts, stinging structures in the tentacles, paralyze prey such as fishes and other marine animals. Some species eat only microorganisms. Anemones are eaten by sea slugs, certain starfishes, eels, flounders, and codfish.(Britannica 2003)
Starfish shots from the Sonoma coast beaches including Shell Beach and Miwok Beach. The anemone's from the same place. Here's another view, different guy:

How about some Crabs? (Crab picture)
As of 8/2/04, these shots are all from my Nikon D100. All images cropped, resized, and lightly tweaked in Photoshop.
California Pictures: 2004 Trip
Oregon Pictures:

2005 Trip, Dick Locke
Copyright © 2004 Dick Locke. All Rights Reserved.
Contact and Image Use Information