Star Clusters
All text and images on this web site Copyright © 1998-2006, Dick Locke. All Rights Reserved. Contact and Image Use Information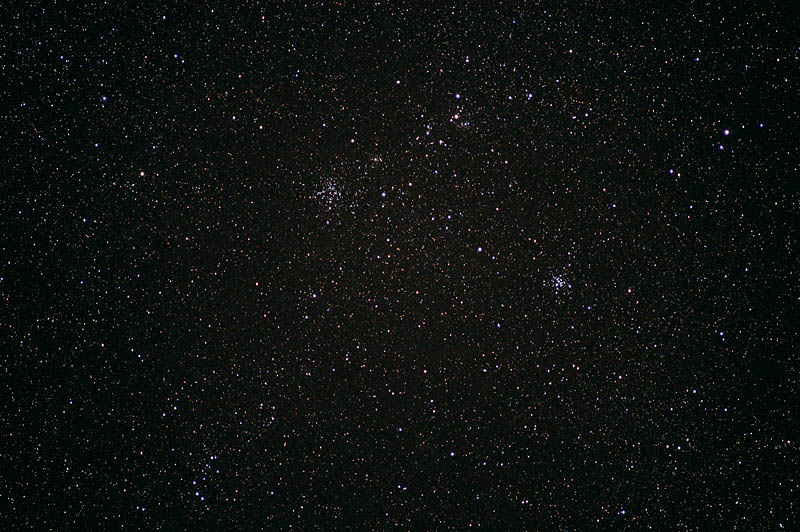 M38 (left) and M36
on the right. NGC1907 just above/right. Stock 8/IC417 above right of that. Nikon D100 DSLR, Nikon 180mm f2.8 ED lens, 72 second exposure at ISO 1000, processed in Photoshop.


Double Cluster in Perseus (NGC 869 & NGC 884)
The above is "an oldie but a goodie" film image. More info about the double cluster in Perseus here. Lots of stars!
Notice the subtle color in some of large red stars.

Galaxy Index
Copyright © 1998-2006, Dick Locke. All Rights Reserved.
Contact and Image Use Information