Corpus Sunrise Pictures - Page 4
All text and images on this web page Copyright © 1998-2005, Dick Locke. All Rights Reserved. Contact and Image Use Information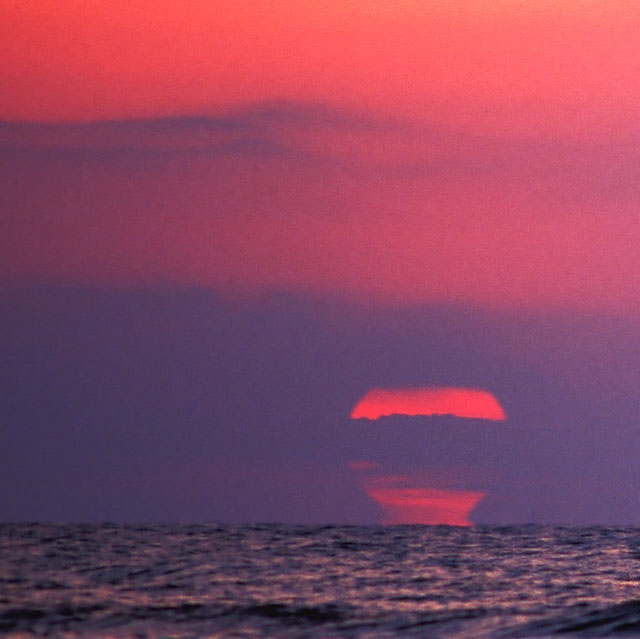 Sunrise Close-up!
Nikon F3, 300 f4.5 lens @f4.5, tripod mounted, bracketed exposure, Fuji Velvia 50 slide film
(No color alterations in Photoshop!)
This is a close crop. Notice how the sun appears to get wider at the point it touches the water. I'm not sure what the name of this phenomenon is.
Here are the remaining sunrise pix. Click on a thumbnail to see the full-size version. The second is a crop of the first.
Please let me know which sunrise picture is your favorite! Click Here to email Dick.

Back to Main Corpus Christi Sunrise Page
Copyright © 2002 Dick Locke. All Rights Reserved.
Contact and Image Use Information