St. Luke's Pix
All images on this web site Copyright © 1998-2004, Dick Locke. All Rights Reserved. Contact and Image Use Information
These pictures are the result of a photo opportunity that I wish I hadn't had -- my wife's surgery! I managed to squeeze off a few pictures during her week long hospital stay at St. Luke's, in the Houston TX medical center.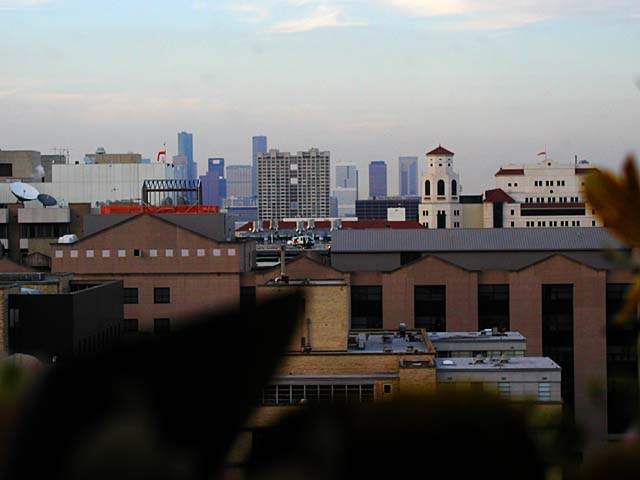 View of downtown Houston from the hospital room.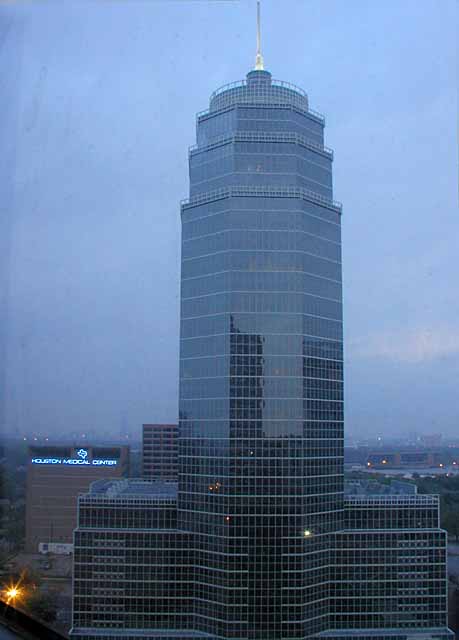 St Lukes Tower. A bit of a dirty window there!
Copyright © 1998-2004, Dick Locke. All Rights Reserved.
Contact and Image Use Information