Houston Architecture - Images by Dick Locke.
More Houston photographs at my main Architecture page
All images on this web site Copyright © 2004, 2008, Dick Locke. All Rights Reserved. Contact and Image Use Information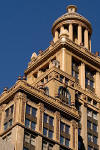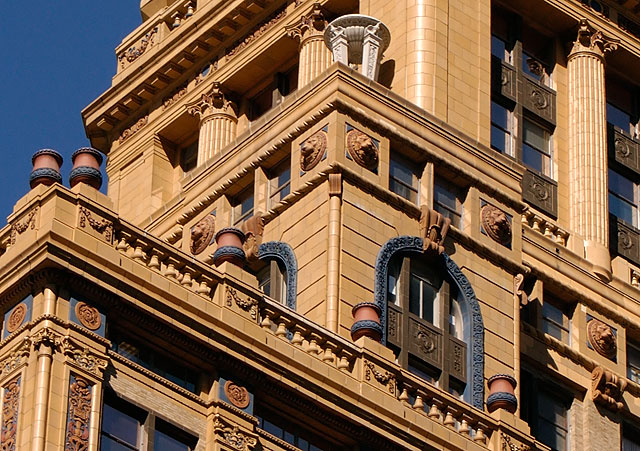 Esperson Building
See links at bottom of page for info on one of Houston's most interesting buildings. Still working at processing this photograph. The Nikon D100 original shows a great deal of detail, and I'm going to work with several crops of this image. See links at bottom for more info on this building. Posted above crop 2/7/04.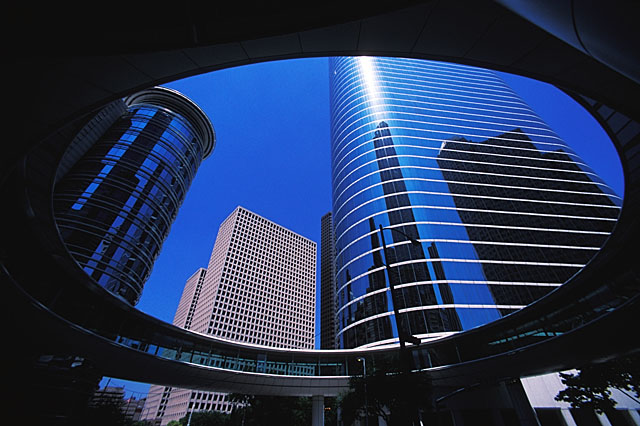 Enron Oval, Houston, TX
Nikon N90s, Sigma 14mm (super wide angle) lens, Fuji Velvia 50 film.

Reflections.
Foley's garage is in the center. Notice the figure 8 reflections on the right side of the (old) Reliant building (near the top). To the left of the reliant building, notice reflection of the white building in the glass building (just right of center).
All images: Nikon F2, Nikon 18mm lens, Fuji Velvia film, unless otherwise noted.
"Main" Architecture Images, Pictures
Downtown Houston, Under Construction!
Copyright © 2004-2008 by Dick Locke. All Rights Reserved.
Image Use Information


Other links about the Esperson building (and other Houston buildings) (thanks Bill!):